The Jockey Club Companies - Diamond Sponsor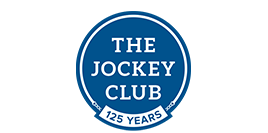 The Jockey Club, founded in 1894 and dedicated to the improvement of Thoroughbred breeding and racing, is the breed registry for North American Thoroughbreds.

In fulfillment of its mission, The Jockey Club provides support and leadership on a wide range of important industry initiatives, including horse and rider safety, new owner advocacy, Thoroughbred aftercare, integrity of the sport, and fan development. Through affiliated companies, The Jockey Club also serves the information and technology needs of owners, breeders, racetracks, simulcast outlets, media and fans. In addition, Grayson-Jockey Club Research Foundation funds equine research that helps horses of all breeds, and The Jockey Club Safety Net Foundation assists needy individuals in the Thoroughbred industry.

The Jockey Club has provided supports and resources to a number of industry organizations, including the American Horse Council, the International Federation of Horseracing Authorities, the National Thoroughbred Racing Association, the Racing Medication and Testing Consortium, Racing Officials Accreditation Program, and the Thoroughbred Aftercare Alliance.

In addition to the Pan Am Conference, this year The Jockey Club will host the Welfare and Safety of the Welfare Summit, which will be held July 8, in conjunction with Grayson-Jockey Club Research Foundation and Keeneland, and the Round Table Conference on Matters Pertaining to Racing, which is scheduled for August 9. Both will be available via live streaming at jockeyclub.com.